26 Oct

Join a Winter Bowling League at Classic Bowl: The Top-Rated Bowling Alley in the Skokie, Illinois Area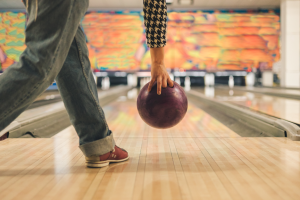 Are you searching for a fun after-work activity that will get you through the cold season? If so, and if you're looking to add a bit of fun or competition to your life, you should think about joining a bowling league this winter at Classic Bowl.
As the top-rated bowling alley in the Skokie, Illinois area, we offer bowling leagues all throughout the week. Read below to learn more about them.
Adult Bowling Leagues
Our adult bowling leagues are available to anyone who is 18 years or older. We offer many different types of adult bowling leagues, including everything from recreational leagues to competitive leagues. Regardless of what you're looking for, we should have a league that suits you well.
Are you looking for an all-male league? We have you covered. Want to enroll in an all-female league? Again, we have you covered. Hoping to join a co-ed league? We have plenty of those available as well.
Some of our leagues are broken down by age group, while others are available to all adults. While many of our leagues are open to all individuals, some of our leagues are specialized, catering to people with specific interests or within specific industries.
Are you interested in signing up for a bowling league at the best bowling alley in the Skokie, Illinois area? Need help finding the right option? Our staff will be happy to review your options with you.
Kids Bowling Leagues
We don't just offer adult bowling leagues, but kids bowling leagues as well. These are available to any child between the age of 3 and 19. Our kids leagues cater to fun and recreation more than sheer competition. Their purpose is to help kids learn the game of bowling.
There are several benefits of signing your child up for a youth bowling league. These include:
Forge Friendships
A bowling league will give your child the opportunity to spend time around other kids in their age group on a regular basis. As a result, they'll have a great opportunity to forge new friendships. You never know — some of these friendships might even grow outside the bowling alley.
Learn Bowling Techniques
Rolling a ball down a lane might sound easy to some. However, if you want to get good at bowling, you'll first need to learn specific bowling techniques. This is where a youth bowling league can make a world of difference.
In a youth bowling league, your child will learn proper form, how to spin the ball, where to aim the ball, and more. With the help of experienced instructors, they'll get better and better over time, allowing them to truly excel in the game of bowling.
Become More Athletically Inclined
Bowling isn't the most intensive sport out there. However, bowling is still a sport, and will still help a child to grow as an athlete. When bowling on a regular basis, a child will see improvement in the realms of technique, coordination, posture, and more. Ultimately, these improvements will transfer to other sports.
The Opportunity to Socialize
It's important that parents give their children plenty of opportunities to socialize and grow. Signing your child up for a youth bowling league is a great way to provide some of the socialization they need.
Looking for the Best Bowling Alley in the Skokie, Illinois Area?
Are you ready to sign up for a bowling league this winter? Ready to sign your child up for one? In either case, if you're looking for a league that takes place at the best bowling alley in the Skokie, Illinois area, Classic Bowl is the top choice.
Contact us today at (847) 965-5300 to learn about our leagues.