26 Nov

Participate in a Bowling League at Classic Bowl in Morton Grove, Illinois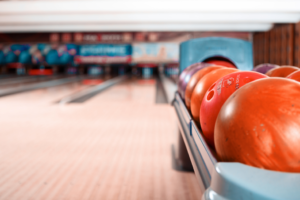 Is your life feeling a bit stagnant? Looking for something fun to do with your family or friends? If so, you might consider joining a bowling league.
Classic Bowl in Morton Grove, Illinois hosts bowling leagues of all kinds, accommodating both recreational and competitive bowlers. Wondering which leagues are available to you? This blog post will have all the information you need to know!
Leagues for Adults
Most of the leagues that we host at Classic Bowl are for adults. We have men's leagues, women's leagues, and co-ed leagues available on select days throughout each week. We'll review the details below.
Monday Leagues
On Mondays, we host a number of different leagues, some of which are open to all adult bowlers, and some of which are reserved for designated individuals. These leagues vary from women's leagues, to men's leagues, to co-ed leagues.
Tuesday Leagues
On Tuesdays, we host a collection of specialized leagues, including an old timers league, a male-only league, and a female-only league. These leagues are scattered at different times throughout the day. You can find additional information on each one by clicking here!
Wednesday Leagues
Wednesday nights are hosts to one of our biggest co-ed leagues, a league that allows adults of all ages and genders. This is a recreational league that's more about fun than it is about serious competition. There are a handful of specialized leagues that meet on Wednesdays as well.
Thursday Leagues
If you're a woman, and if you work late hours, you might consider joining our Thursday Early Birds league. This league takes place at 9:30 AM, and invites female bowlers of all skill levels to participate. There are a variety of specialized leagues spread throughout the day as well.
Friday Leagues
Fridays host a number of specialized bowling leagues, including a friendly mixer league that prioritizes fun over competition. Bowlers of both genders and all skill levels are welcome to join.
Saturday Leagues
Our busiest day for leagues is Saturday, a day that hosts leagues of all different kinds. While many of these leagues are specialized, others are open to any adult who wants to join them.
There are co-ed leagues, competitive leagues, and recreational leagues available.
Sunday Leagues
Sundays host a few specialized leagues designed for specific towns, specific skill levels, and specific nationalities. Call us to see whether you're eligible to join one of these leagues.
Leagues for Kids
Our kids leagues are semi-competitive leagues that focus much more on friendship, hard work, and sportsmanship than they do on winning. By participating in one of our youth leagues, a child will learn valuable skills, and could even earn scholarship money.
There are three kids leagues available: the prep league, the junior league, and the senior league. It costs $13.00 a week to join one of these leagues, in addition to a $25.00 registration fee.
These leagues are designed to accommodate kids of all ages up to 20 years old. In essence, as long as you can roll a ball on your own, you can participate in one of our leagues.
Organized by experienced bowlers, each child who participates in one of these leagues will be coached along the way. These leagues can turn an inexperienced bowler into a legitimate one in just a short time.
Sign Up for a League Today!
Are you interested in joining a bowling league in Glenview, Illinois? Classic Bowl would love to have you.
You can join a league by calling us at (847) 965-5300, or by emailing us through this link!