26 Jun

Five Reasons Why You Should Join a Bowling League; Thoughts from a Park Ridge Area Bowling Alley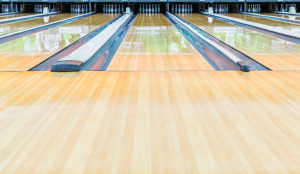 Are you tired of spending time at home? Are you looking for a new activity to participate in post quarantine?
While you have a number of options available to you might want to consider joining a bowling league. After all, there are a number of benefits to doing so. Do you need a little bit of convincing? Then read below. Here are five reasons to join a bowling league in the Park Ridge area.
1. You'll Become a Better Bowler
Interested in becoming a better bowler? A bowling league will certainly help you develop your skills. Whether you're in a recreational league or a competitive one, you will almost surely see your abilities improve from week to week.
Why? Because, for one, you'll be playing on a consistent basis, constantly building upon your previously learned skills; and, two, you'll be around other bowlers, learning from them and being challenged by them.
2. You'll Get a Chance to Relax
Everyone needs a chance to relax from time to time. Failure to do so results in burnout, and when burnout sets in, things can start to go downhill fast. As such, it's important that we make relaxation time a priority.
Though there are a number of things you could do to find relaxation, one option would be to join a bowling league. Participating in a bowling league will give you a weekly opportunity to let off steam, allowing you to recharge.
3. You'll Get a Little Exercise
As you probably already know, bowling isn't exactly the most strenuous or intense sport around. It pales in comparison to sports like basketball, hockey, or football. That said, it still offers a bit of exercise, and it can work terrifically as a supplement to your usual exercise routine.
Bowling forces exercise in two ways: First, it forces you to walk to and from the lane about 10 times a game. This is 100 to 120 feet of walking each and every time you take a turn, resulting in a total of around ⅕ of a mile of walking. It's not a ton of exercise, but at least it's something.
At the same time, a bowling ball weighs between 10 and 14 pounds. As such, every time you're taking a roll, you're strengthening the muscles in your arms, your back, your legs, and your core. It's not the equivalent of lifting a loaded barbell, but it's bound to produce some sort of results over time.
4. You'll Forge Friendships
Perhaps the best thing about joining a bowling league is that you'll forge new friendships. After all, you'll be in close contact with the same people on a weekly basis that you share an interest with. It's only natural that friendships would form. Even if you're not able to cement any friendships, you will, at the very least, be getting some social activity.
5. You'll Make Memories
With the friendships, and the matches, and the eccentric characters, bowling leagues are practically designed to make memories for those who participate in them. In short, if you're looking to forge some lasting experiences, joining a bowling league will almost certainly help you to do so.
Join a Bowling League at Classic Bowl in the Park Ridge Area
Are you looking to join a bowling league this summer? If so, and if you're in the Park Ridge area, there's no need to look any further than Classic Bowl. We offer leagues for bowlers of all types and experience levels.
Learn more about your options by contacting us or by calling us at (847) 965-5300!