26 Oct

Have Your Holiday Party at Classic Bowl in Morton Grove, Illinois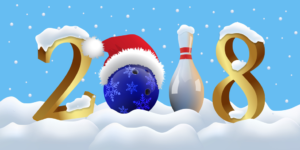 We are approaching the tail end of 2018, which means that the holidays will be here shortly. It won't be long before Halloween, Thanksgiving, Christmas, and New Year's Eve have come and gone.
Are you hoping to have a party for one or more of the holidays this year? Looking for a place to host it? Why not consider Classic Bowl in Morton Grove, Illinois? We have tons of activities for you and yours to participate in, setting the stage for a fun and fulfilling holiday party!
No Shortage of Things to Do
Regardless of what you like to do for fun, we have something that will accommodate you. Some of the activities you can participate in at our facility are as follows:
Bowl a Few Rounds
Though Classic Bowl is so much more than just bowling, there's really no doubt that bowling is our main attraction. Our facility is equipped with 38 Brunswick ProLane lanes, all of which are capable of extending bumpers for easier play. It doesn't matter what the ages of your party guests are, our lanes can accommodate them.
In total, our facility allows for 220 people to bowl at one time. This means that, in all likelihood, we will have the resources available to host your party.
Shoot Some Pool
Maybe your guests aren't into bowling? Perhaps billiards is more your game? If so, you're in luck. Classic Bowl has a series of pool tables distributed across our facility. Each and every one of our tables is officially sized, allowing you to play both recreational and competitive games.
Spend Some Time in Our Lounge
Maybe you don't need to engage in a specific activity in order to have fun? Maybe you find fun in just sitting back, conversing, and hanging out? If so, you might very well enjoy our lounge. Accompanied by affordable beer, drinks, and tasty food, it's a great place to catch a game or watch some TV.
Enjoy Our High-end Technology
Our facility is fully equipped with modern technology. It is this high-end technology that provides our facility with a great deal of its atmosphere. The following are some of things you will enjoy:
Top-of-the-line Audio
Our facility boasts a top-of-the-line audio speaker system, allowing us to play great sounding music throughout our bowling area as well as our lounge. Whether you want to dance, sing, or just tap your foot to the beat, we'll have you covered.
Impeccable Video
Interested in catching a game or watching some TV? We have large HDTVs distributed throughout our facility. These TVs are easy to view, and are always showing something exciting.
Sophisticated Lighting
When you step into Classic Bowl, you're not surrounded by bare, white, fluorescent bulbs. Instead, you'll experience an endless array of sophisticated colored lighting. Our lighting system is of nightclub quality, creating an atmosphere of fun and excitement.
High-speed WiFi
Want to stay connected while in our facility? We offer free WiFi all throughout our location.
Schedule Your Party Officially!
Want to make your party official? You can do that by contacting us now! We're open from 9:00 AM to 2:00 AM Sun-Fri, and 9:00 AM to 3:00 AM Saturday.
Contact us now to get your party booked!