26 Jul

Plan a Holiday Party at Classic Bowl: Insights from a Niles Area Bowling Alley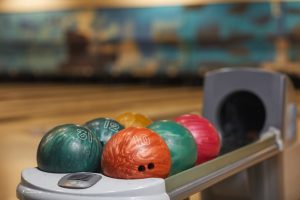 With COVID-19 restrictions being lifted, many people are now eager to plan social events. Perhaps you're hoping to organize a holiday party in the Niles, Illinois area for your coworkers? If so, and if you're looking for the right venue, you should consider hosting it at Classic Bowl.
As the top-rated bowling alley in the Niles area, our facility is perfectly equipped to handle all types of holiday parties and get-togethers. Read below to learn what Classic Bowl has to offer.
Enjoy Our Lounge
Maybe you're looking to enjoy a meal together? Perhaps you're hoping to relax with a few drinks? Maybe you and your coworkers just want to socialize in any place other than the office? In any event, you can do so in our lounge.
Watch Television
Hoping to catch a sporting event? Maybe there's a holiday parade you've had your eye on? If so, our lounge TVs will accommodate you. Our large-screen HDTVs are big enough for anybody to see with ease. Regardless of your viewing preferences, Classic Bowl has you covered.
Order Drinks
Not only do we serve food, but drinks as well. Our lounge bar offers everything from imported beers to domestic beers to craft beers to liquor and more.
Engage in Fun Activities
Maybe you're looking for something more than just a laid-back experience? Perhaps you're looking to have a fun and exciting time at your holiday party in the Niles, Illinois area? If so, we have several activities that can help to make that a reality.
Bowl a Few Games
As the best bowling alley in the Niles area, our primary focus is bowling. Our facility has 38 bowling lanes, each of which is connected to an electronic scoring computer. In addition, each lane is bumper-capable, ensuring that both seasoned and new bowlers can have a great time. (Note: must be 8 years or younger to use bumpers). If you're interested in bowling, you can call ahead and reserve some lanes today.
Shoot Some Pool
Some people just aren't into bowling, or they get tired of it quickly. Fortunately, our Niles area bowling alley also contains several pool tables, allowing you to play a few games whenever the mood strikes. Accommodating both recreational and competitive players, we'll do everything we can to help you get on a table while you're here.
Video Gaming
If you are over the age of 21, another option is to enjoy some video gaming. We have video gaming systems located inside our bar. So, whenever you get tired of bowling or pool, head on over and see what you can do.
Ready to Schedule a Holiday Party in the Niles Area? Host It at Classic Bowl
If you're looking to get your coworkers out of the office for a holiday party in the Niles, Illinois area, there's no better place to go than Classic Bowl. Our Niles area bowling alley has tons of fun activities for people of all ages and interests to enjoy.
You can find us at 8530 Waukegan Road, Morton Grove, Illinois 60053. We're open from 9:00 AM to 12:00 AM on Sundays through Thursday, and from 9:00 AM to 1:00 AM on Friday and Saturdays.
Have any questions? Contact us today to discuss.