26 Jun

Party it Up on the Holidays at Classic Bowl near Golf, Illinois…Great Party Location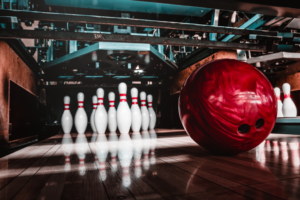 If you're looking to have a holiday party in Golf, Illinois, you might consider having it at Classic Bowl. Our facility is specifically designed for fun and excitement, offering up a variety of activities for our customers to enjoy on Thanksgiving, Christmas, Father's Day, and all other holidays throughout the year.
Are you curious about the specific activities that are available at our facility? Then read below! This blog post has all the information you will need to know.
Keep it Casual in Our Lounge
Are you looking to keep the party casual? If so, you should consider hanging out in our lounge. Characterized by tasty food, affordable drinks, and a welcoming atmosphere, it's the perfect place to sit back and relax with your friends and family.
Order a Few Drinks
Whether your party is into beer or liquor, our lounge bar can accommodate you. Offering drink specials every single day of the week, we make sure that our guests are able to enjoy beverages at an affordable price.
Enjoy a Meal
Perhaps drinks aren't the only thing you're interested in? Maybe your party is looking to enjoy a meal as well? If so, our lounge should accommodate you nicely. Our in-lounge restaurant, Boba Burger, serves a wide variety of foods, including burgers, chicken tenders, cheese fries, and much, much more. Regardless of your tastes, we are sure to have something your group can enjoy.
Watch Some TV
Trying to catch the big Thanksgiving Day football games? Perhaps you're looking to watch some holiday movies? In either case, we have you covered. Our lounge is equipped with an array of HD televisions, broadcasting a variety of programs throughout the day and night. Whatever it is you're looking to watch—whether it be a sporting event, television show, or movie—we can accommodate you.
Enhance Your Party with a Variety of Activities
Classic Bowl offers a wide variety of activities, each of which can work to enhance your party. When at our facility, your party can:
Bowl a Few Rounds
At the core of everything we do is bowling. Our facility contains 38 bowling lanes, all of which are equipped with easy-play bumpers and automatic scoring machines. Whether your party is looking to bowl competitively or recreationally, our facility can accommodate you.
Shoot Some Pool
Is billiards more of your thing? If so, we have you covered. There are pool tables scattered all throughout our facility, allowing you and your group to play competitive and recreational games for as long as you want.
Soak in the Atmosphere
Here at Classic Bowl, we understand the importance of a lively atmosphere. We know that in order to run a fun establishment, we have to maintain a vibrant and exciting environment for all.
We accomplish this with the use of music and lighting, playing popular songs and utilizing interesting lighting effects at all times. Equipped with a top-tier sound system as well as a top-notch light system, we strive for only the best.
Whether you're looking to sing, dance, or just tap your foot and enjoy the vibes, our facility can accommodate you.
Plan Your Next Holiday Party at Classic Bowl Today!
Are you interested in partying at Classic Bowl? Hoping to make it official? If so, we would love to discuss the details with you.
Our facility is located at 8538 Waukegan Road, Morton Grove, Illinois 60053, and is open from 9:00 AM to 2:00 AM on Sundays through Fridays, and from 9:00 AM to 3:00 AM on Saturdays.
Have any questions? Contact us today!