26 Jul

Host Your Child's Birthday Party at Classic Bowl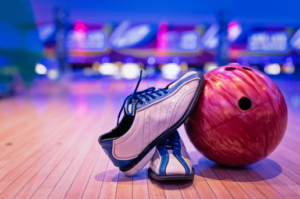 Does your child have a birthday coming up? Are you looking to throw him or her a unique and memorable birthday party? If so, there are a number of different types of parties which you could consider. Want to throw a party which is fun, active, and filled with great atmosphere? A bowling party could be just what you're looking for.
If you're interested in going the bowling route, and if you live in or around Morton Grove, Illinois, you should consider having your party here at Classic Bowl. We'll help you arrange a party that your child will never forget!
What Does Our Bowling Alley Have to Offer Kids?
Our bowling alley is so much more than just bowling. It is a center for fun where kids can not only roll a few balls down the lane, but also eat, drink, and enjoy the wonderful atmosphere. Characterized by colorful lights, exciting music, and a general sense of joy, it's the ideal place to host a kid's birthday party.
Our alley houses a number of wonderful rooms, including a lounge, pro shop, restaurant, and more. In short, we have everything needed to keep you, your child, and everyone else entertained.
Choose from One of Our Two Birthday Packages
Here at Classic Bowl, we offer two kids birthday packages. These packages include food, beverages, bowling, decorations, and more, all at an affordable price.
Spectacular Spare
Our basic kid's birthday package is known as Spectacular Spare. Costing $16.95 per party attendee, it lasts for a duration of 2 hours, and requires a party size of at least 10 attendees.
By going with this package, each attendee's bowling and shoe rental will be covered. The number of lanes which you will be able to use will depend upon how many kids are at your party. To accommodate your guests, your reserved lanes will be supported by party tables. Should you choose to utilize bumpers on your bowling lanes, you will be accommodated.
When it comes to food, each child at your party will be given a choice. He or she can choose either chicken tenders & fries, a hot dog & fries, or 2 slices of pizza. Drinks, cups, and napkins and utensils will also be provided to your party.
In addition to this, you will also be supplied with printable invitations and thank-you cards, allowing you to communicate with your guests in style. For the sake of decoration, your bowling area will also be accompanied by a balloon bouquet.
Smashing Strike
A slightly more expensive and beneficial kids party package is Smashing Strike. Available for $19.95 per kid, it offers everything that the aforementioned package offers, plus just a little bit more.
In addition to what is offered with the Spectacular Spare package, the Smashing Strike package also offers a birthday cake, a goody bag for each attendee, a free game of bowling for each attendee, and an authentic Hillside bowling pin for the birthday child.
You can be relatively sure that, by buying this package, not a single kid at your child's party will walk away disappointed. Each and every attendee will be supplied with the goodies needed to make sure they have a blast.
Schedule Your Childs's Party Now!
Are you looking to throw an exciting and memorable party for your child? If so, we here at Classic Bowl have you covered. Regardless of which birthday package you decide to go with, we will be happy to accommodate you.
Contact us today to schedule a time and date!