26 Dec

Join a Classic Bowl Bowling League in Morton Grove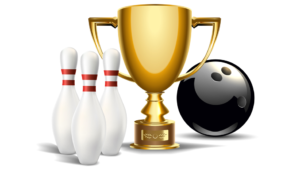 Do you find yourself constantly searching for things to do after work or school? Looking to add a little excitement to your life? If so, you might consider joining a bowling league in Morton Grove, Illinois.
Here at Classic Bowl, we offer a wide variety of bowling leagues. While some of these leagues are specialized for specific groups of people, many of these leagues are available to all. There's no question about it, if you're looking to join a bowling league, Classic Bowl is the place to go!
18 and Over Leagues
The vast majority of the leagues we host are reserved for those who are 18 years of age or older. We have different adult leagues held every day throughout each week, some of which are specialized for particular groups of people, and some of which are open to adults of both sexes and skill levels.
Mondays
Mondays welcome a variety of adult leagues. Whereas some of these leagues are designed for specific groups of people, others are designed for adult bowlers of all skill sets. It doesn't matter whether you're looking for a female-only league, a male-only league, or a mixed league; Mondays will accommodate you.
Tuesdays
As with Monday's leagues, Tuesday's leagues come in a wide variety. There are ladies-only leagues, men-only leagues, and a variety of specialized leagues taking place in our facility on Tuesdays.
Wednesdays
On Wednesdays, we host one of our big mixed leagues. This league welcomes both men and women, and is great for those who are pursuing recreational play. In addition to this league, we also welcome a host of specialized leagues on Wednesdays.
Thursdays
We offer a wide range of leagues on Thursdays, from an early bird league for women, to a specialized league for seniors, and much more. These leagues take place at different times throughout the day. If you have any inquiries about them, you can simply contact our staff!
Fridays
Friday isn't a huge night for leagues at Classic Bowl. Nonetheless, we still host a few. For most individuals, our recreational mixed league would be the best option. Our other Friday night leagues are reserved particularly for specialized groups of people.
Saturdays
No day sees more leagues taking placing than Saturday. On this day, the number of leagues we host reaches the double digits.
Regardless of whether you're looking for an all-male league, an all-female league, a mixed league, a fun league, or a competitive league, there will be something available to you on Saturdays.
Sundays
The leagues we host on Sundays are reserved for specialized groups. You must meet specific criteria in order to play in them. As always, you can contact our staff to inquire about the specifics.
19 and Under Leagues
We also host leagues for kids who are 19 years of age and under. There are three kids leagues in total, all of which are designed for kids of specific age groups.
When participating in these leagues, kids will be coached and mentored by experienced bowlers. They will not only learn important bowling skills, but important life skills as well. There will also plenty of opportunities for kids to socialize and make new friends.
If your child would like to join one of these leagues, we can get him or her signed up immediately. It costs just $13.00 a week!
Join a Bowling League in Morton Grove, Illinois
Are you interested in joining a bowling league in Morton Grove? Thinking about joining one at Classic Bowl, in particular? If so, we would love to get you signed up.
Our various leagues have plenty of openings, allowing you to get started right away. Do you have any questions? Are you ready to make it official? Contact us now to get started!