26 Jul

Host a Birthday Party at Classic Bowl: The Top-Rated Kids' Party Venue in the Niles, Illinois Area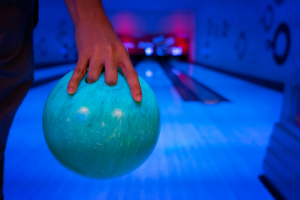 Does your son or daughter have a birthday around the corner? If so, now is the time to make party arrangements before things start getting booked up.
Are you interested in organizing your child's birthday at the top-rated kids' party venue in the Niles, Illinois area? If so, Classic Bowl is the place to be. Read below to learn about the various activities and party packages we have to offer.
Get a Great Deal with Our Birthday Party Packages
When it comes to planning a birthday party, costs can add up quickly. Fortunately, we offer multiple birthday party packages to help you keep costs to a minimum. Our packages include the Spectacular Spare and the Smashing Strike, which we will review below.
Spectacular Spare Package
If you're looking to have a great time without spending a fortune, you should consider our Spectacular Spare package. This costs $19.95 per party guest, requiring a minimum party size of ten kids. It comes with not only an hour of bowling, but an hour of time in our party room as well. It also includes free bowling shoe rentals for each kid at the party.
Some of the other features you'll get with the Spectacular Spare include pitchers of drinks, and your choice of pizza, chicken tenders, or hot dogs for each kid at the party. Printable invitations and printable thank-you notes are provided as well.
Smashing Strike Package
Our other party package is the Smashing Strike. This package costs $21.95 per kid, and it also requires a party size of at least ten guests. Like the Spectacular Spare, it offers a free hour of bowling, a free hour in our party room, and free bowling shoe rentals for every child invited.
As far as the other features go, the Smashing Strike is like the Spectacular Spare, plus several additional features. It offers all the features covered in the Spectacular Spare above, not to mention bowling coupons for each party guest, a goodie bag for each party guest, a birthday cake, and a bowling pin for the birthday kid.
A Variety of Activities for the Kids to Enjoy
As the top-rated kids' party venue in the Niles, Illinois area, Classic Bowl offers a variety of activities for kids to enjoy. Some of our most popular activities include the following:
Bowling
Our main attraction is, of course, bowling. Our facility contains 38 state-of-the-art bowling lanes, all of which contain automatic scoring machines and the ability to setup bumpers for children who are under the age of eight. Regardless of the skill level of the kids at your party, they'll be able to bowl and have a great time together.
Are you interested in bowling during your child's party? Call us anytime to reserve lanes or to purchase your party package.
Billiards
Not only do we offer bowling, but we also have billiards tables where kids of all ages can hang out. Our billiards tables are first-come first-serve, so your group can head on over when they're ready to take a break from bowling.
Soaking in the Atmosphere
Our entire facility is set up to create as fun and exciting an atmosphere as possible. This is made possible not only through our music system, but through our lighting system as well, which is on full display at certain times of the day. The kids at your party will have no trouble singing, dancing, and just taking in the vibe.
Looking for the Top-Rated Kids' Party Venue in the Niles, Illinois Area?
Are you hoping to give your child a fun and memorable birthday this year? If so, and if you want to organize a birthday party at the top-rated kids party venue in the Niles, Illinois area, look no further than Classic Bowl.
Have any questions for us? Contact us today at (847) 965-5300.