26 Mar

Have Some Skokie Office Party Fun at Classic Bowl in Morton Grove, Illinois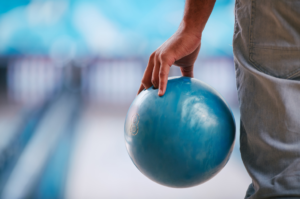 Are you and your Skokie co-workers tired and frustrated from being cooped up at work all day? Looking to relax and have some fun together outside of the workplace? If so, Classic Bowl in Morton Grove, Illinois is the place to go.
Our expansive facility possesses everything a group of co-workers could ever need to have a fun-filled office party after a long day at work. Stop by and check out what we have to offer today!
Enjoy the Bar Area
If you're just looking to relax and let off some steam, you might consider spending some time in our lounge. Filled with great food, affordable drinks, and a row of TVs, it's the perfect place to sit back and enjoy the atmosphere.
Have Some Drinks
Are you and your co-workers hoping to have a drink or two? If so, the bar in our lounge is the place to be. We serve a wide variety of alcoholic beverages, including craft beers, domestic beers, and imported beers. Not interested in beer? We serve a bevy of mixed drinks as well.
We offer various drink deals on each day of the week to guarantee that you can have a good time on a budget. Regardless of the day you show up, you should be able to order some drinks at a great price. We are the top-rated Skokie area afterwork party venue.
Order Some Food
After a grueling day at work, what better thing is there to do than to eat delicious food? The restaurant in our lounge, Boba Burger, is perfectly equipped to accommodate the after-work crowd. Serving everything from burgers, to chicken tenders, to hot dogs, and a variety of other foods, it's sure to have something that you and your co-workers will enjoy.
Watch Some TV
Regardless of when you step into our lounge, you can be sure that the TVs will be on. We broadcast everything from movies, to television shows, to sporting events, and more. With an array of TVs mounted throughout, we're almost sure to be showing a program that you're into.
Have Some Fun
While you have the option to kick back and relax in our lounge, you and your co-workers might be more interested in doing something active. If so, we'll most certainly have you covered. Fun is one of our top priorities, as we strive to create as enjoyable an atmosphere as possible for our guests.
Bowl a Few Games
Looking to bowl a few competitive or recreational games? We can most certainly accommodate you. Our facility is equipped with 38 bowling lanes, making it fairly easy for you and your co-workers to play at any time you wish.
Whether you are novices or experienced bowlers, we have everything needed to provide you with a fulfilling experience. Bumpers and automatic scoring computers are present on every lane.
Play Some Games
If bowling isn't your thing, you might be interested in partaking in a little gaming. Our video gaming parlor is loaded with fun games, including arcade games, slot machines, and a variety of others. We offer games that are fun for all ages!
Take in the Atmosphere
Here at Classic Bowl, we do everything we can to create an inviting atmosphere for our guests. Sporting top-of-the-line speaker and lighting systems, we provide music and creative light displays all day long.
Tap your foot, sing along, or dance like crazy. It doesn't matter; our facility is your oyster!
Stop by Classic Bowl Today for Your Skokie Work Party!
Ready to have some fun with your co-workers in Morton Grove, Illinois? We here at Classic Bowl are ready to accommodate you!
You can find our facility at 8530 Waukegan Road, Morton Grove, Illinois 60053. Have any questions for us? Contact us at (847) 965-5300!