26 Mar

Spend Some Time with the Work Team at Classic Bowl Near Glenview, Illinois; Great Team Building Experience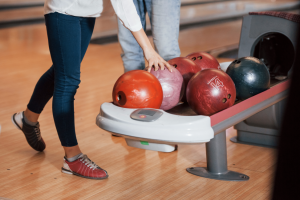 Is your work team's morale at an all-time low? Are you hoping to build everyone up with some team building activities? If so, and if you're located in the Glenview, Illinois area, you should bring your team to Classic Bowl.
Our facility has a number of activities for your employees or coworkers to participate in together. Curious as to what we have to offer? Read on for more information!
Spend Time in the Classic Bowl Lounge
If you're looking to relax, congregate, and have a bit of conversation, there's no better place to do so than in our lounge. Characterized by affordable drinks, delicious food, and a number of HD televisions, it's a great place for the team to kick back and let off some steam.
Watch TV
Maybe you're interested in watching a game? Perhaps you just want to watch the news? In our lounge, it won't be a problem. We have an array of HDTVs for our guests to enjoy, each of which is capable of showing different channels.
Have a Meal
Hungry? You won't be for long after you've stepped into our lounge. Our lounge restaurant, Boba Burger, has something for everyone to enjoy. Whether you want to order a hamburger, fries, salad, or something sweeter, you'll be accommodated.
Take Advantage of Affordable Drinks
Maybe your team is looking to enjoy a few adult beverages? If so, we have all of the affordable drinks necessary to make it happen. We offer drink specials every day of the week, allowing our guests to drink imported beer, domestic beer, craft beer, and liquor drinks without worrying about the prices.
Take Part in an Activity
Are you and your group hoping to kick it up a notch? You won't have trouble doing so at our facility. Here at Classic Bowl, you can:
Bowl a Few Frames
Like bowling? If so, Classic Bowl is the place to be. Our facility has 38 Brunswick ProLane synthetic lanes, each of which contains bumpers and automatic scoring computers. Regardless of your team's individual experience levels, you're sure to have a great time.
Call ahead today to reserve your lanes!
Play Some Pool
Tired of bowling? Looking for a different activity? If so, you might consider playing some pool. Our facility has multiple billiards tables, providing our guests with the chance to engage in both serious and recreational games. Whether you're an experienced billiards player, or you're picking up a pool cue for the first time, we've got you covered.
Play the Electronic Slots
Are you interested in low-stakes gambling? If so, you might give our electronic slot machines a spin. Available to those 21 years of age and older, they provide the perfect opportunity to win a bit of spending cash.
Dance on the Dance Floor
Hoping to get your blood pumping? If so, Classic Bowl is the place to be. Playing top-notch music and utilizing a state-of-the-art lighting system, we do everything we can to establish a dance-able environment for our customers. Stop by and check it out today!
Stop by Classic Bowl Today for Your Glenview Team Building Activities!
If you're looking to get your work team together for some team building fun, there's no better place to go than Classic Bowl outside of Glenview, Illinois. Our facility has everything needed to facilitate a good time.
We are located at 8530 Waukegan Road, Morton Grove, Illinois 60053. We're open from 9:00 AM to 2:00 AM on Sundays through Fridays and from 9:00 AM to 3:00 AM on Saturdays.
Have any questions? Want to reserve your spot? Contact us today!